More info
PRODUCT DESCRIPTION
Ramwear EDC-Bag-102  ergonomic carrying pouch. The left-hand side is equipped with a Velcro and has one separate pocket that can be closed with a zipper. The second outdoor pocket is divided by a partition with Velcro and one snap fastener (the pocket can be combined by unclipping). The inner part of the left side has two horizontal elastic dies 35 and 55 mm wide. The right-hand exterior features the MOLLE system, which can be fastened with three modular snap-ons. The inner right side has two vertical sides elastic drawers with a width of 35 and 75 mm and one large pocket, which is located behind the drawers. The dimensions are designed to store medical supplies.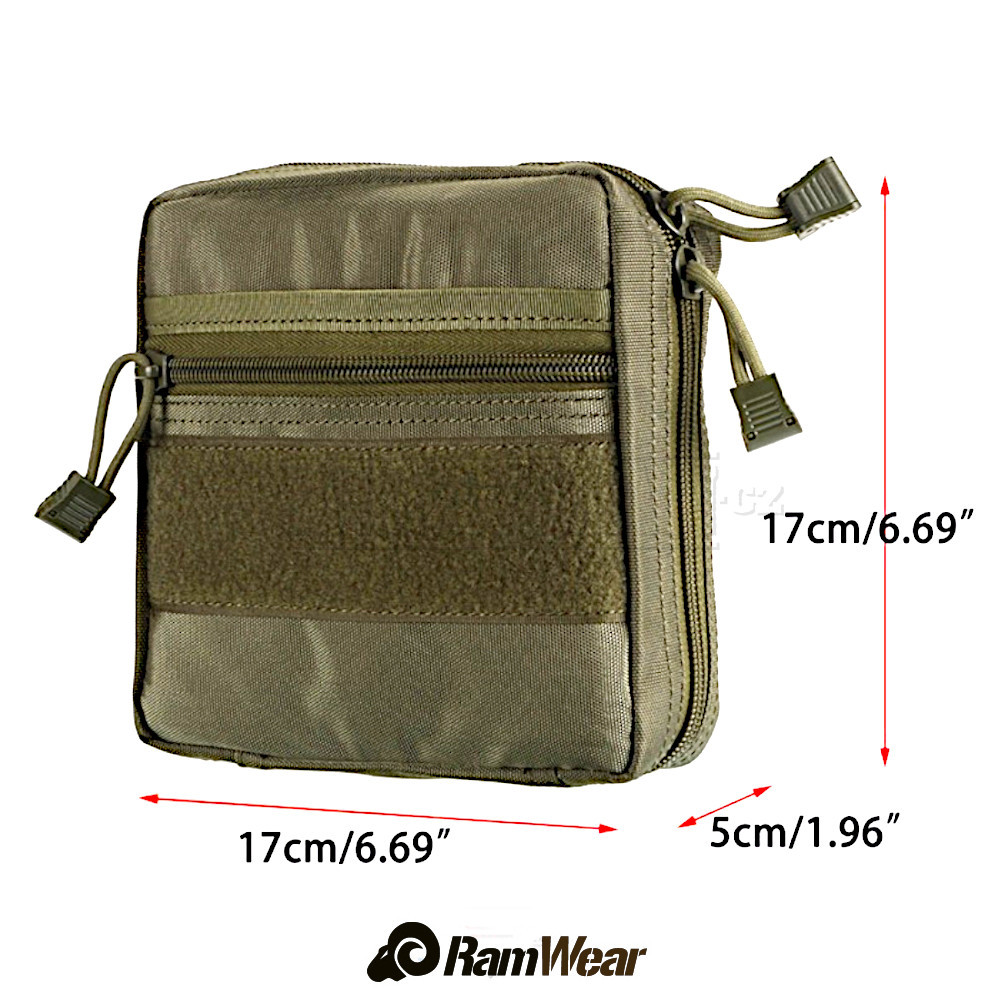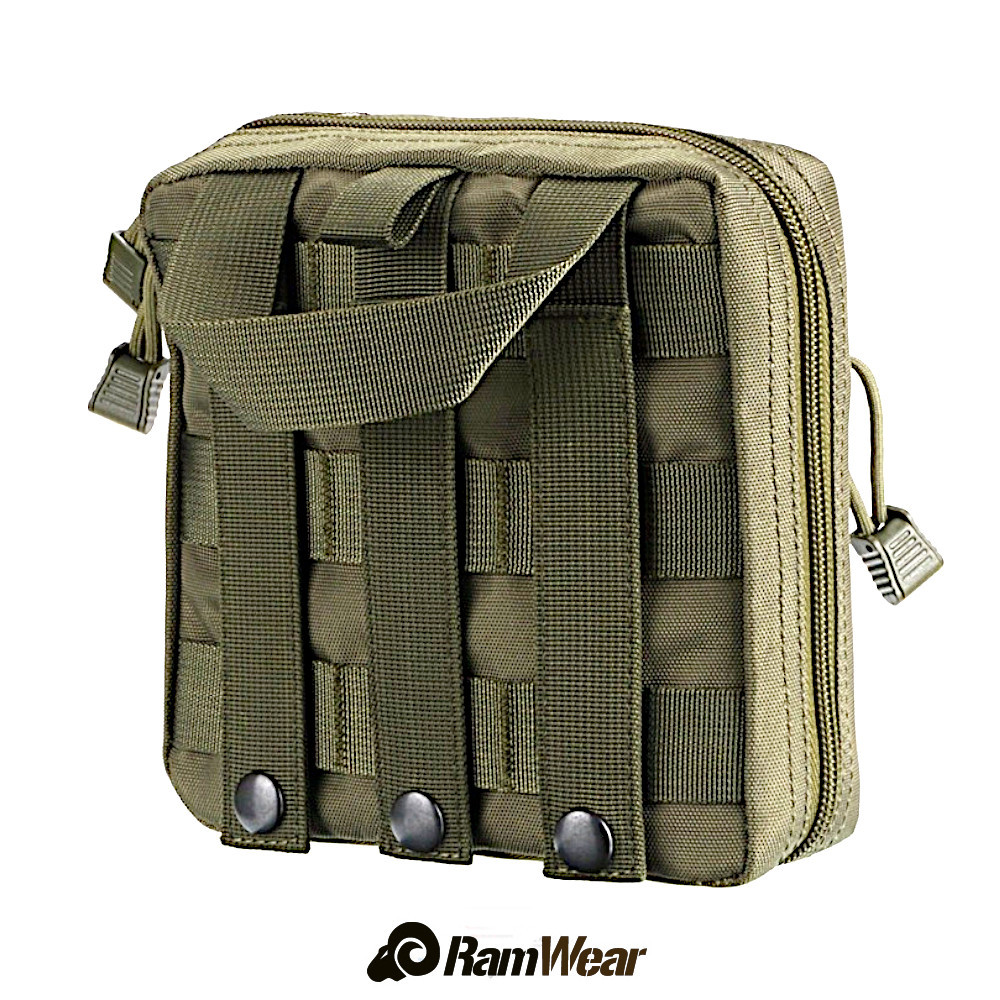 USE
We carry out maintenance with common detergent and lukewarm water. In no case do we use bleach, aggressive cleaners or other chemicals. Use a sponge or soft cloth to wipe off dirt and rinse with clean water. If necessary, use a brush. the products must not be exposed to radiant heat (too close to the stove, placed on a stove, in an oven, etc.), must not be dried by an open fire, near direct heat sources or in a dryer. are Velcro, it is necessary to remove dirt from Velcro to ensure the functionality of the zipper.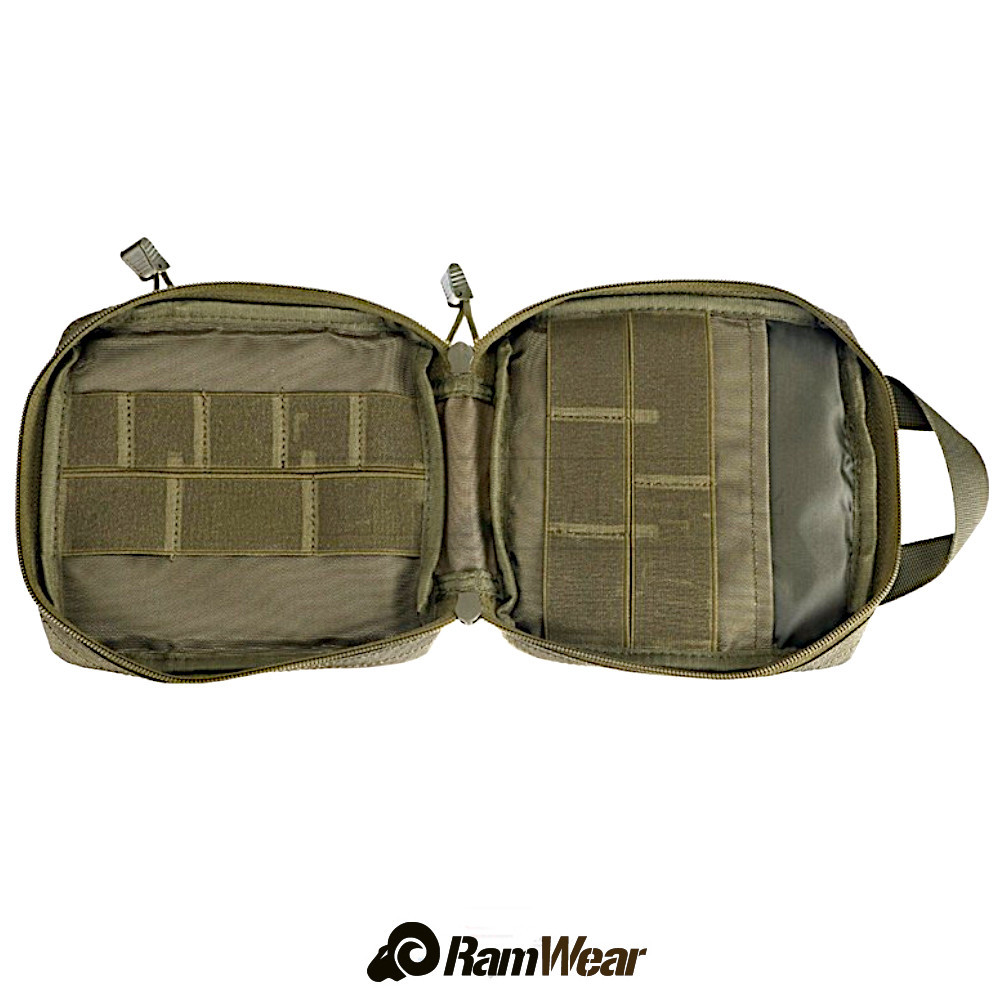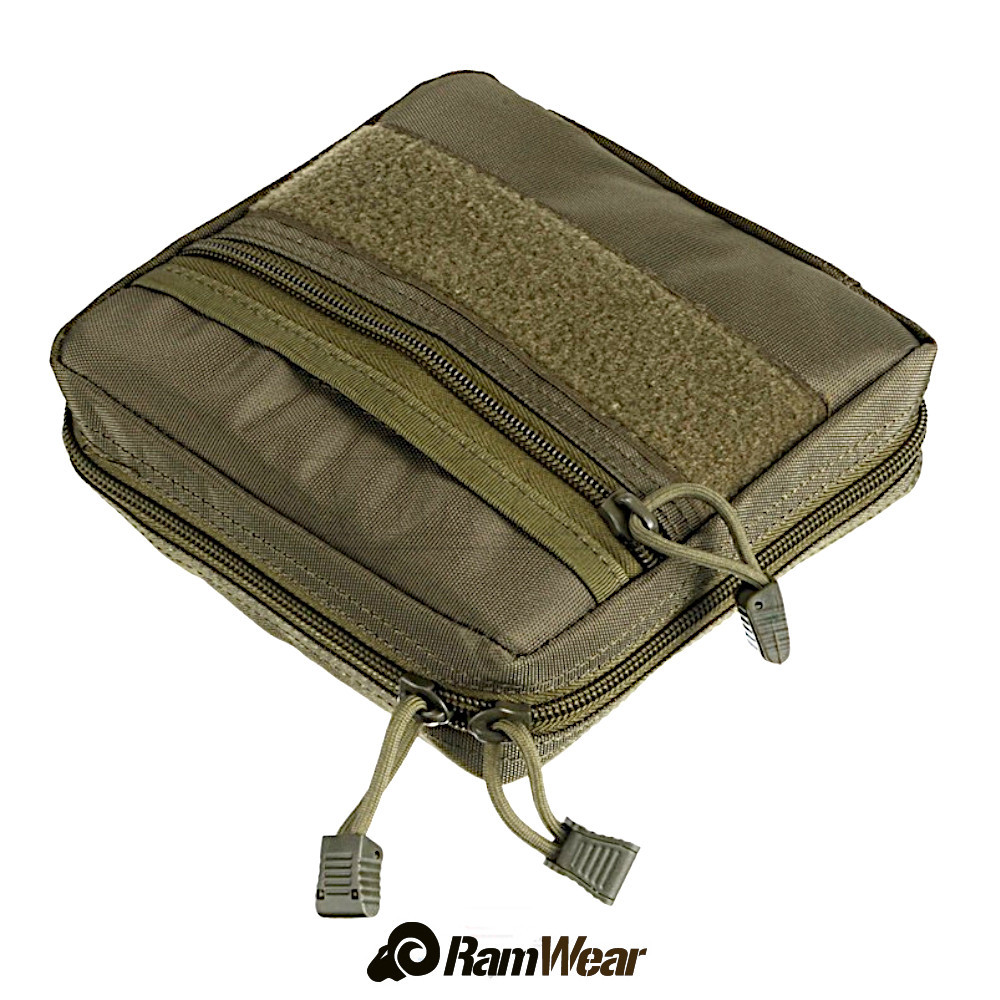 IMPORTANT
Do not expose the pocket to fire or contact with chemical solvent during use.
PACKAGE CONTAIN
1 x Ramwear EDC-Bag-102, transport pouch, army green