More info
PRODUCT DESCRIPTION
The VONCOLD LBS-223 Red Laser  for the .223 alias 5.56 x 45 mm caliber laser is a suitable tool for correcting the "gunning" of your weapon. The cartridge-shaped laser is inserted directly into the barrel and the strong laser marker creates a red dot, the correction is made.
USE
The laser cartridge provides only a rough gun and always needs precision and fine-tuning on the range. If you have a gun already shot, we recommend reinserting the laser into the chamber, marking its rotation in the chamber and checking the location of the beam against the cross, remembering it or writing somewhere. This will allow you to inspect the insertion whenever you put the laser back into the cartridge chamber.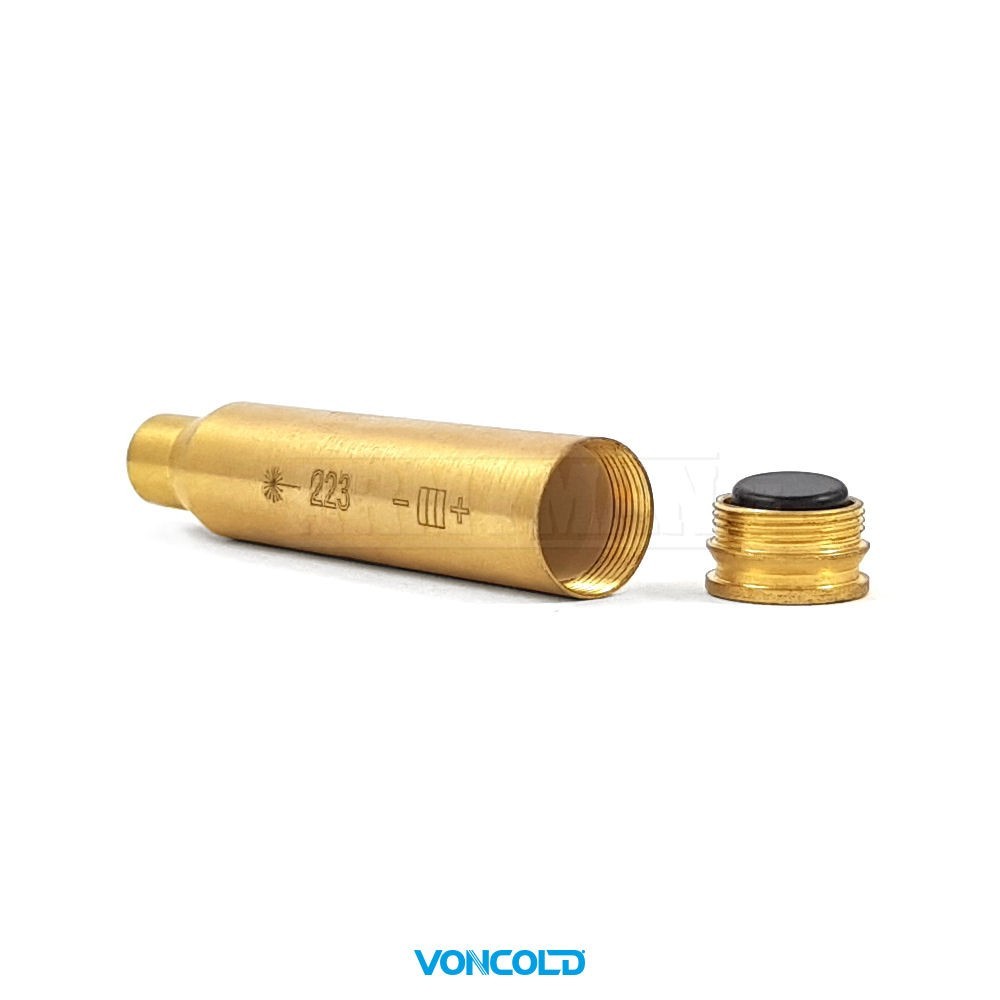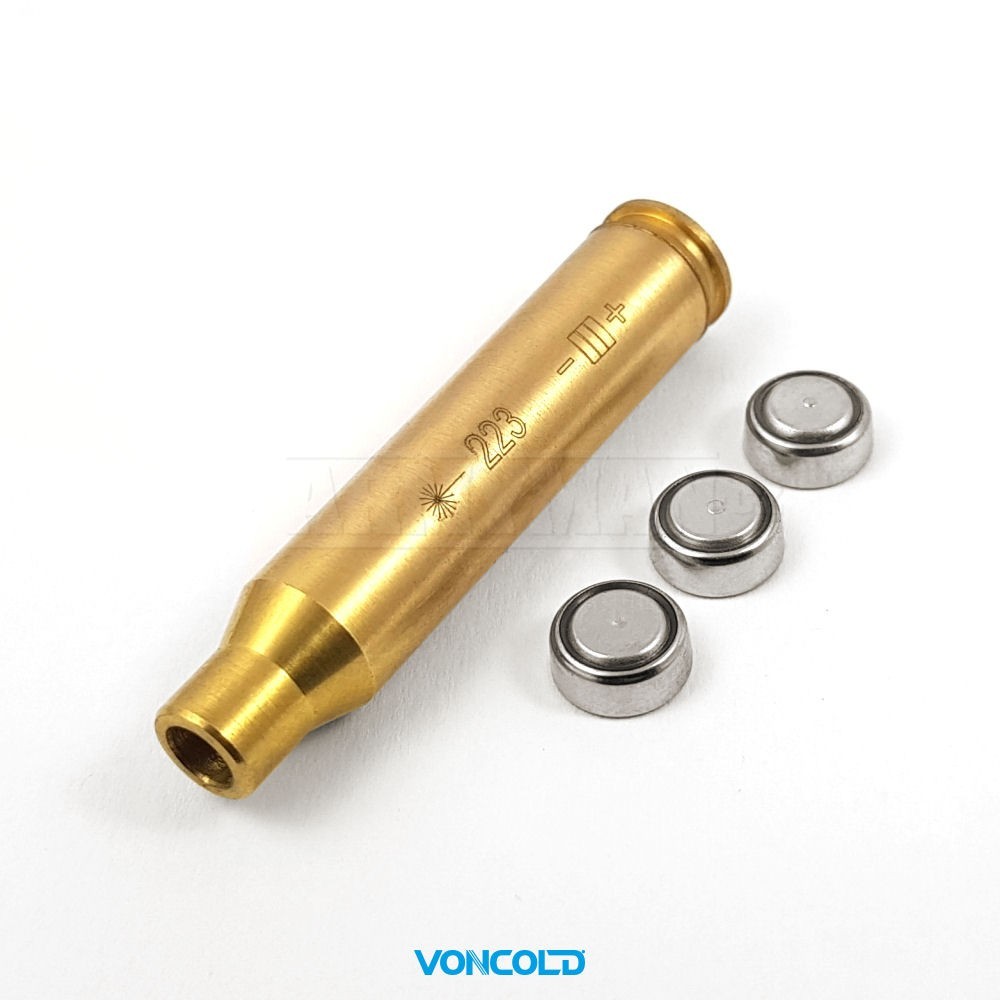 IMPORTANT WARNING
When operating, avoid any jamming into the human or animal eye. Laser is not safe for human health!
PACKAGE CONTENTS
1 x VONCOLD LBS-223 Red Laser  
3 x LR41 battery